Colorado Rockies: After mundane start for German Marquez, should we be worried?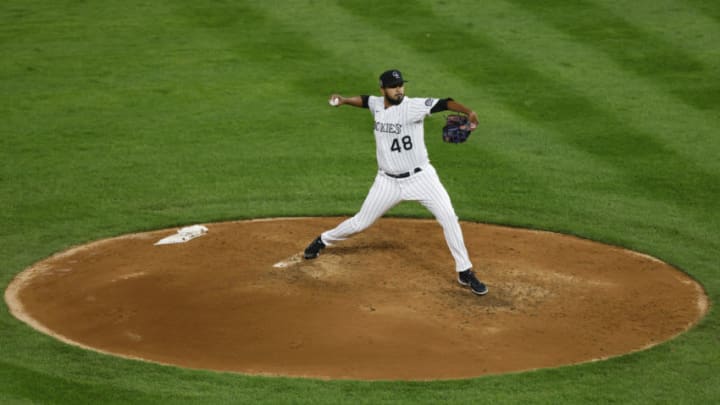 DENVER, CO - AUGUST 11: German Marquez #48 of the Colorado Rockies delivers to home plate during the fifth inning against the Los Angeles Angels at Coors Field on September 11, 2020 in Denver, Colorado. (Photo by Justin Edmonds/Getty Images) /
German Marquez of the Colorado Rockies /
I'm a little concerned for Marquez so far in 2021. While this is only three starts, I feel that there's enough here to warrant a bit of worry for what's progressed this season. We're seeing that he hasn't had quite the control that we're used to from him, resulting in fewer Ks and more BBs. We're seeing that hitters are seeing one of his better pitches a little better than we'd like them to. And we're seeing that a lot of the advanced stats say that he's getting lucky. While I'm not worried that this is pointing towards him completely losing his touch (he's not), I am worried that he may not have the same type of season that we're used to out of Marquez.
Even though it's early, are you worried about Marquez's start to the season? Let us know in the comments.