Who are some non-tendered position players that could help the Colorado Rockies?
Monday evening was the non-tender deadline and while the Colorado Rockies tendered contracts to all of their arbitration eligible players, there were a lot of players who became free agents last night that could help the Rockies.
On Monday, there were a lot of players that were non-tendered by their respective teams.
Obviously, these players are not players like Mike Trout and Nolan Arenado, they could provide teams, like the Colorado Rockies, will some relatively cheap depth for the upcoming season.
There are a lot of them so today, let's start out by taking a look at some of the position players that the Rockies could be interested in.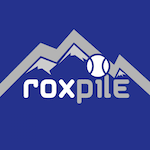 Kevin Pillar
Kevin Pillar, who will turn 31 in January, was non-tendered by the Giants and he won't be the first Giants player we discuss.
He is known for being a good defender but not good at the plate. Therefore, with his projected $9.7 million salary in arbitration, the Giants decided to cut ties with him.
The problem with him is that while he has always been a poor hitter (he has never had a full-season OPS+ be north of 93), his defense has also slipped significantly.
Between 2015 and 2017 for the Blue Jays, he had 58 fDRS (for comparison, in that span, Nolan Arenado also had 58 fDRS). Since 2018, though, he has had -5 fDRS (rDRS is similar in both accounts too).
I wouldn't be surprised if the Rockies were interested if the price is much lower but considering that his defense is slipping and with sub-par offense, he might not be a great fit.