The non-fact-based state of free agency and the Colorado Rockies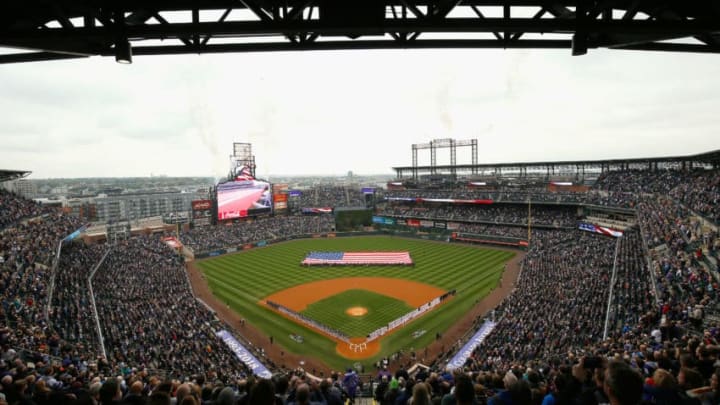 DENVER, CO - OCTOBER 07: A general view of Coors Field before the start of Game Three of the National League Division Series between the Milwaukee Brewers and the Colorado Rockies on October 7, 2018 in Denver, Colorado. (Photo by Justin Edmonds/Getty Images) /
ST. LOUIS, MO – SEPTEMBER 21: Evan Longoria #10 of the San Francisco Giants strikes out against the St. Louis Cardinals in the ninth inning at Busch Stadium on September 21, 2018 in St. Louis, Missouri. (Photo by Dilip Vishwanat/Getty Images) /
For the record, Longoria hit .244/.281/.413 last year and in each of the past two seasons, his OPS+ has been below league average but it's the statisticians that are making him look bad, not his natural digression that every person alive deals with at some time or another.
Thirdly, Longoria says "As fans, why should 'value' for your team even be a consideration?" Why? It's because fans are more knowledgable than ever before and fans want their franchise to win. Novel concept, I know. If a team doesn't spend a quarter of a billion on one player, they can spend that money on four or five players.
After all, baseball isn't a sport in where a team can succeed on just one dominant player, like football (e.g. Tom Brady and the Patriots in the NFL or LeBron James and any team he's been on in the NBA). Nolan Arenado in his pre-2017 career but from 2015-2016, in particular, is a prime example.
The next sentence in Lonogoria's Instagram post is my biggest problem with his statement and, frankly, it makes him look bad.