Colorado Rockies: The 5 most disappointing players in 2017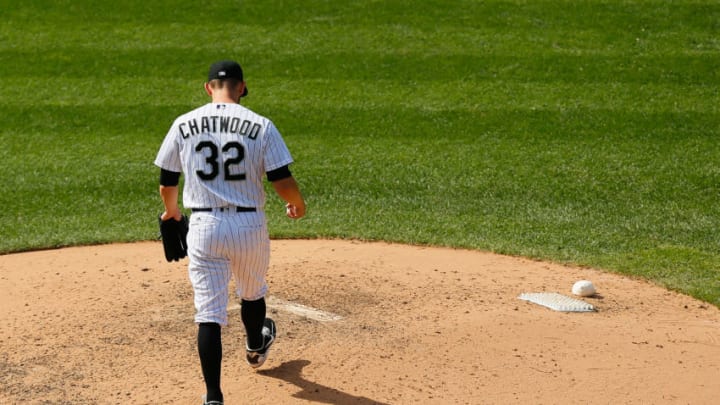 DENVER, CO - AUGUST 20: Relief pitcher Tyler Chatwood #32 of the Colorado Rockies walks back to the mound after giving up a home run to Jesus Aguilar of the Milwaukee Brewers during the seventh inning at Coors Field on August 20, 2017 in Denver, Colorado. (Photo by Justin Edmonds/Getty Images) /
The Colorado Rockies had one of the best seasons in franchise history this year. They nearly won 90 games, and made it clear to all MLB fans they are on the rise. Still, there was room for improvement. In fact, there was five players in particular who disappointed in 2017, and here they are.
Why not start off with the obvious decision? Carlos Gonzalez is far and wide the most disappointing player on the Rockies, and one of the most disappointing players in all of baseball. His batting average dropped from .298 all the way down to .262, nearly a 30 point drop. in 2015, CarGo belted 40 home runs. This past year, he only got 14. Gonzalez was once one of the key players for the Rockies, finishing 3rd in the MVP race in 2010. Now, he was lucky to see a spot late in the year, especially with players like Raimel Tapia, who are on the come up.
Just imagine how elite the Rockies offense could have been if CarGo would have played as good as we are used to. If Gonzalez would have been anywhere near as good as he was last year or the year before that, the Rockies would have been good enough to maybe be seen as a legit contender for the World Series.