What Are the Rockies World Series Chances?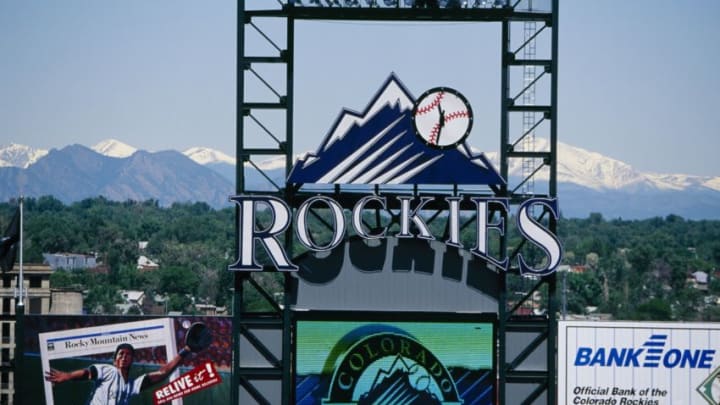 DENVER - JUNE 18: General view of Rockies logo in outfield during the Atlanta Braves game against the Colorado Rockies at Coors Field on June 18, 1995 in Denver, Colorado. (Photo by Nathan Bilow/Getty Images) /
LOS ANGELES, CA – JULY 23: Clayton Kershaw #22 of the Los Angeles Dodgers pitches in the second inning against the Atlanta Braves at Dodger Stadium on July 23, 2017 in Los Angeles, California. (Photo by Lisa Blumenfeld/Getty Images) /
Given the Rockies win, they would likely play the Los Angeles Dodgers. Colorado's odds: 15-20%
The Dodgers are having a historic season. They have the best record in baseball, and it's not even close. Houston is the next team up, and are still 3.5 games back. The Nationals are 9 games behind them. It seems to big of a mountain to climb for the Rockies, especially after using Gray in the wild card game. So, why even give Colorado a chance?
For starters, the Dodgers have almost become known for playing awful in the playoffs. Despite being in contention for the past 5 or 6 years, Los Angeles has not made any noise in the World Series.
Let's also remember Clayton Kershaw will be coming back from injury. If his first start back at the major league level is in the playoffs against a red hot offense, can we really expect him to be the ace he is?
You also have to consider that Kershaw is 4-7 with a 4.55 ERA in 18 postseason appearances (14 of which have been starts).
Taking Kershaw out of the rotation doesn't completely ruin their probable starters, but it does take a massive hit. The Rockies do not have great chances against an all-time great team, but I would give them a 20% chance to find a way to move on.