Miami Marlins focusing on the Rockies' farm system for a trade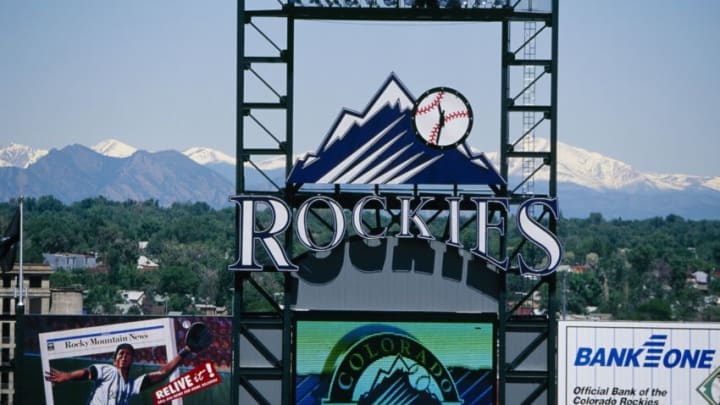 DENVER - JUNE 18: General view of Rockies logo in outfield during the Atlanta Braves game against the Colorado Rockies at Coors Field on June 18, 1995 in Denver, Colorado. (Photo by Nathan Bilow/Getty Images) /
It is no secret that the Rockies are looking for bullpen help and we've chronicled the rumors about it multiple times in the past week through trade rumor talks or the struggles of reliever Adam Ottavino. Someone who could help the Rockies is the Marlins closer AJ Ramos.
Ramos, in 2017, has a 2-3 record with a 3.16 ERA in 32 games and he has 15 saves (out of 16 opportunities). His walk numbers are a bit high as he has allowed 4.6 per nine innings but he's striking out a little bit more than 11 per nine innings. Also, he's been very consistent this is his highest ERA in a full season in his career (albeit, by 0.01). In the past three seasons, his ERA was not higher than 2.81.
In addition, he has pitched well in Coors Field in six career games (and six career innings) there. He has not allowed a run at Coors and has three saves as well. Also, his opponent's slash line in Coors is .150/.190/.200 so he has proved, albeit in limited time at Coors, that he can pitch effectively in the extreme hitter's park. He's also still arbitration eligible (and under team control) through next season so he would be around a bit longer.
Given that he's pitched well this season, in the past, and at Coors Field as well as an affordable contract through next season, Ramos will definitely be a target of the Rockies.