Miami Marlins focusing on the Rockies' farm system for a trade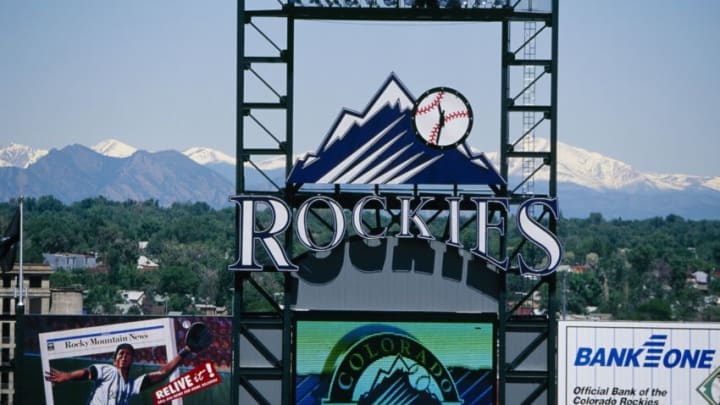 DENVER - JUNE 18: General view of Rockies logo in outfield during the Atlanta Braves game against the Colorado Rockies at Coors Field on June 18, 1995 in Denver, Colorado. (Photo by Nathan Bilow/Getty Images) /
After their loss to the St. Louis Cardinals today, the Miami Marlins have a record of 38-46 and are in fourth place in the National League East.
On Monday and Tuesday, the Miami Marlins are going to be hosting the Home Run Derby and the 2017 All-Star Game. However, after the festivities are completed on Tuesday, the Miami Marlins will be having a gloomy rest of the season because three things. First off, They have not been playing well (as their win-loss record shows). Secondly, the team will most likely be going through an ownership change as the owner of the Marlins, Jeffrey Loria, is looking to sell the team for more than a billion dollars (and some of the potential buyers are very interesting (e.g. Derek Jeter)). Lastly, they will be sellers at the trade deadline.
According to this article by Clark Spencer of the Miami Herald, they have been extensively talking to the Rockies about working together for a trade. As Spencer says, the Rockies have one of the top-10 farm systems in baseball. The Marlins have plenty of pieces that they will be interested in and they also have some insider knowledge of the organization through their bench coach, Mike Redmond, who was the manager of the Marlins from the 2013 season through part-way through the 2015. So who are some of the people on the Marlins that the Rockies may be interested in?